PART TIME OFFICE MANAGER JOB DESCRIPTION
This part-time position provides administrative support services for Nelson and District Seniors Coordinating Society (the Society).  As the first point of contact for our agency, the Office Manager gives a warm welcome to clients, handles all administrative tasks, provides support to the board, answers phones, is the contact person for our clients and helps ensure our office runs efficiently. This includes financial responsibilities for the Society as well as sharing available community resources with the public.
This position reports to the Society's Board Chair or the chair's designate.Current (2020) salary range is $15.00 – $20.00
Current (2020) Hours of Work:  Tuesday, Wednesday and Thursday of each week from 10:00 a.m. to 3:00 p.m.
Duties and Responsibilities
Client services: Acts as the initial contact (walk-in, phone and e-mail) with the public regarding direct services provided through the Society such as income tax, seniors counselling, TEETH Low Cost Dental Clinic (including applicant verification), Elder Abuse Prevention Program, and the Grocery Run. Also gives information about housing and referrals to other agencies and community services.
Financial services: Produces the cash ledger (providing accurate, timely financial information for the board using Excel on Mac platform) and staff payroll (currently 1 staff), prepares and makes bank deposits, holds and records the petty cash account (including reconciliation), issues cheques, processes accounts payable, and accepts and records charitable donations, including issuing charitable receipts to donors. Keeps The Board up-to-date and aware of any financial considerations relating to revenues and expenses.
Office services: Produces letters on behalf of the Board, maintains paper and electronic records, controls keys and access to the office and parking passes, prints and changes forms on the Mac computer, writes newspaper notices, maintains schedules and controls the booking of space by Society programs, updates waiting room materials and bulletin boards as needed (including educational, career, training, and housing opportunities and information about community events). Maintains and updates the society website and Facebook Page.
Other duties as required.
Skills and Abilities
Minimum of 2 years' experience working in a service-oriented organization. Preference may be given to candidates with experience in a community-based service organization (which may include working with seniors).
High level of computer literacy (in a Mac environment) including MS Office (Excel, Outlook, Word), and comfortable learning new programs as required. Includes updating website and Facebook Page.
Excellent verbal and written communication skills including well developed listening skills.
Finance and budget experience preferred
Strong time management skills and attention to detail
Demonstrated ability to multi-task, balance priorities, work under pressure and meet deadlines
Proven ability to develop relationships with organizational partners
Key Competencies
Service Orientation: understanding the service needs of a client and actively focusing on anticipating, meeting and exceeding the needs in a timely manner.
Teamwork and Cooperation: working co-operatively with diverse teams to achieve organizational goals. This includes communicating effectively and collaboratively with others.
Results Orientation: a concern for surpassing a standard of excellence. This standard may be one's own past performance or organizational goals.
Updated February 2020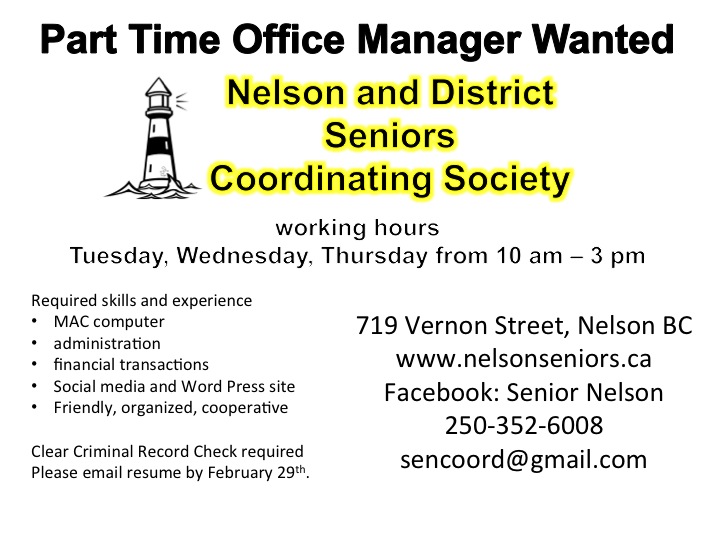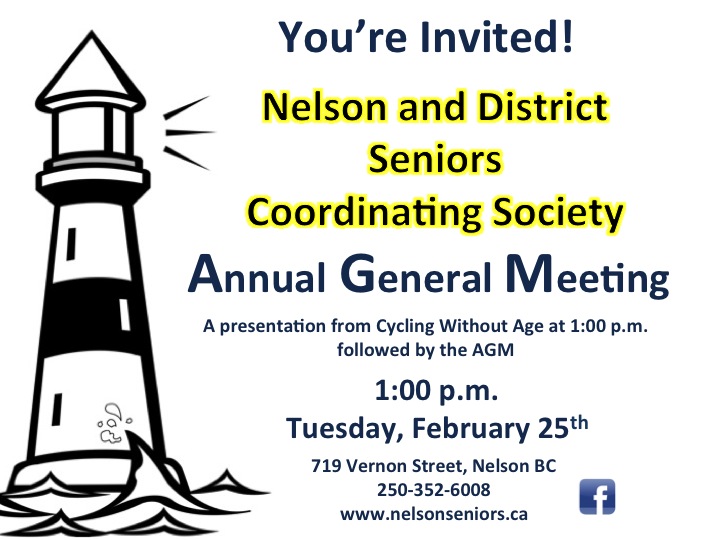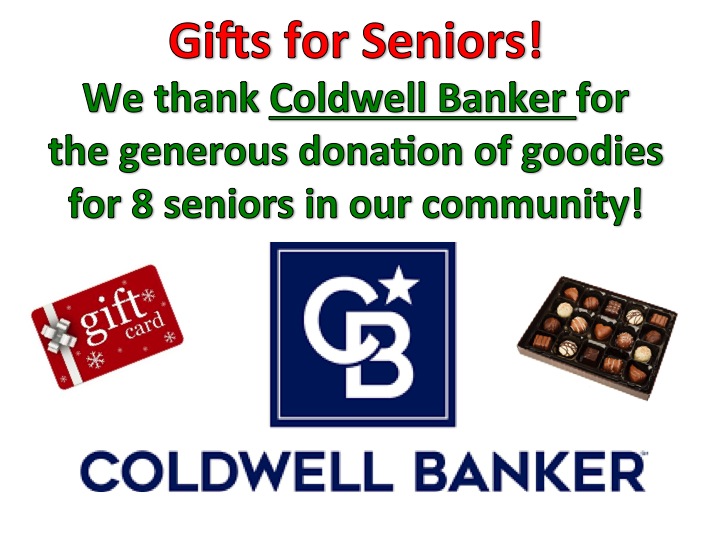 _______________________________________________________________________
The website link below lists information about housing units operated by non-profit societies in the Lower Columbia Area. Currently most of the information pertains to housing for seniors but as new units for families and individuals is created this info will be added to the website. As well there's a page of other housing related info for those living on low incomes.www.findaffordablehousing.ca.
_________________________________________________________________________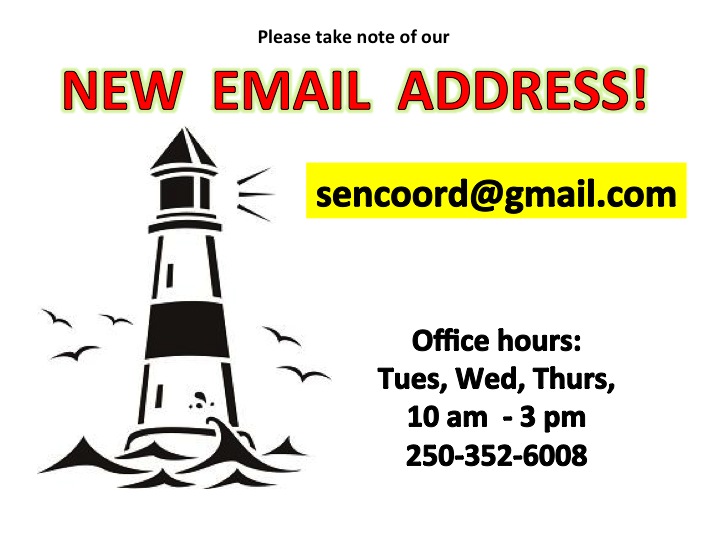 Contact us by email or phone for information or to set up an appointment.
____________________________________________________________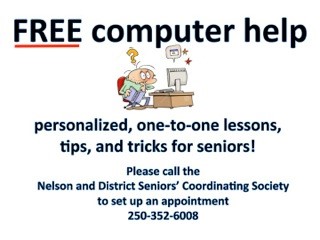 ________________________________________
Latest edition of the BC Seniors Guide available for free at our office. Pick one up today. Full of great resources and information.